Setup WPSOLR and Compose
From WPSOLR 21.3.
This video suppose you are hosting your WordPress site at Compose.
You will see how to create a Compose Elasticsearch index with a few clicks.
What is Compose?
Compose is a managed cloud hosting platform. It can host your Elasticsearch servers. Rather than installing Elasticsearch on your own servers, you get a subscription and let the service manage your indexes on your behalf. No need of manpower, or servers, anymore.
Here is the video tutorial:
1 – Signup for a free trial at Compose
3 – Create your first Compose Elasticsearch deployment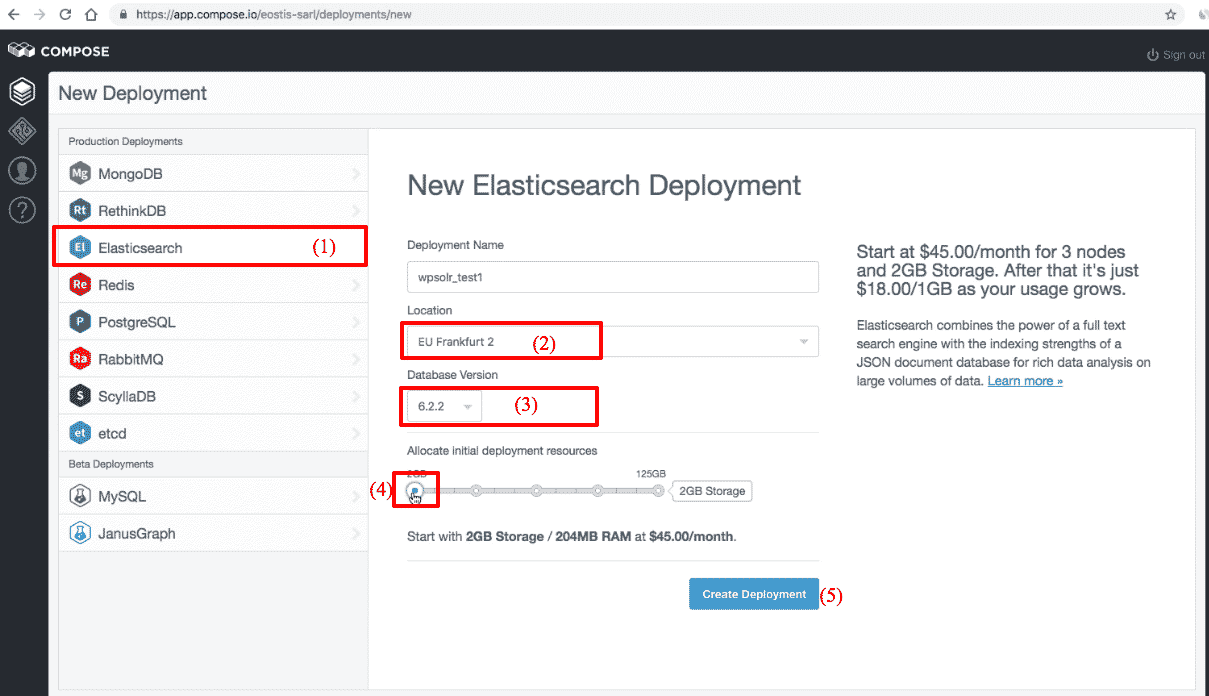 (1) – Select "Elasticsearch" as your deployment template
(2) Select a location to host your application's VMs (virtual servers)
(3) Select the Elasticsearch version (always choose the latest version)
(4) Select
VMs initial size
(5) Start the application creation
Wait a few minutes until your Elasticsearch deployment is ready: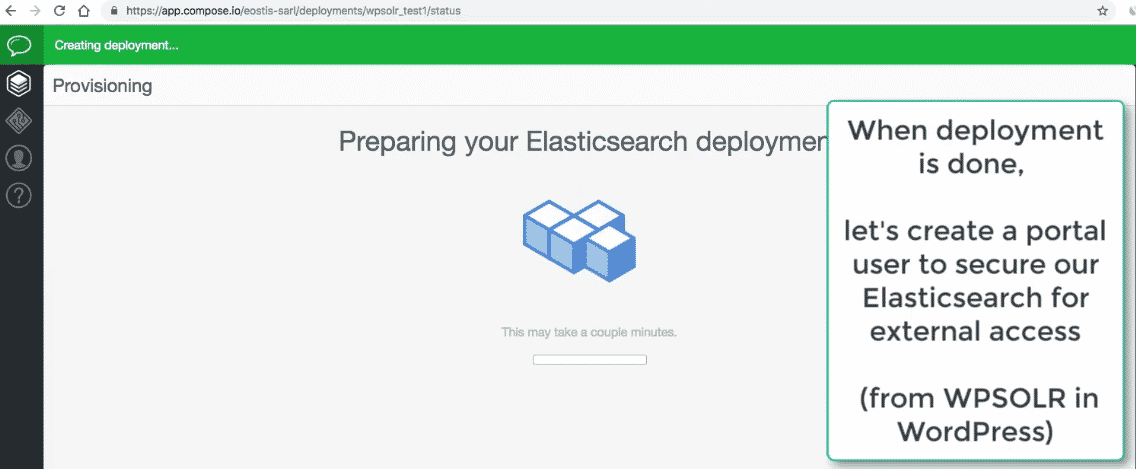 Yep, your Elasticsearch cluster is ready: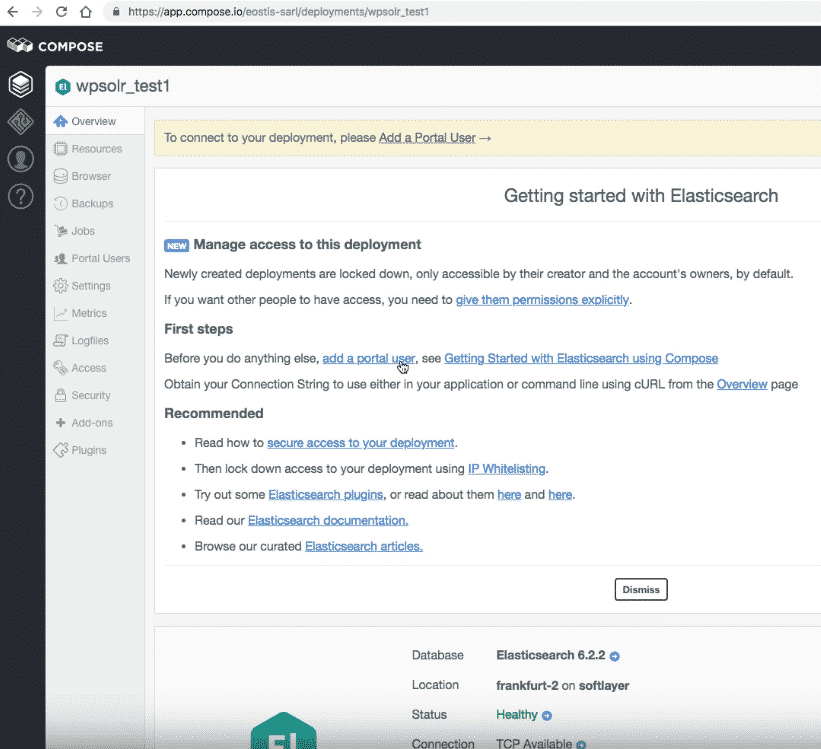 4 – Create a Portal User to secure access to your Elasticsearch cluster
4.1 – Navigate to the Portal User form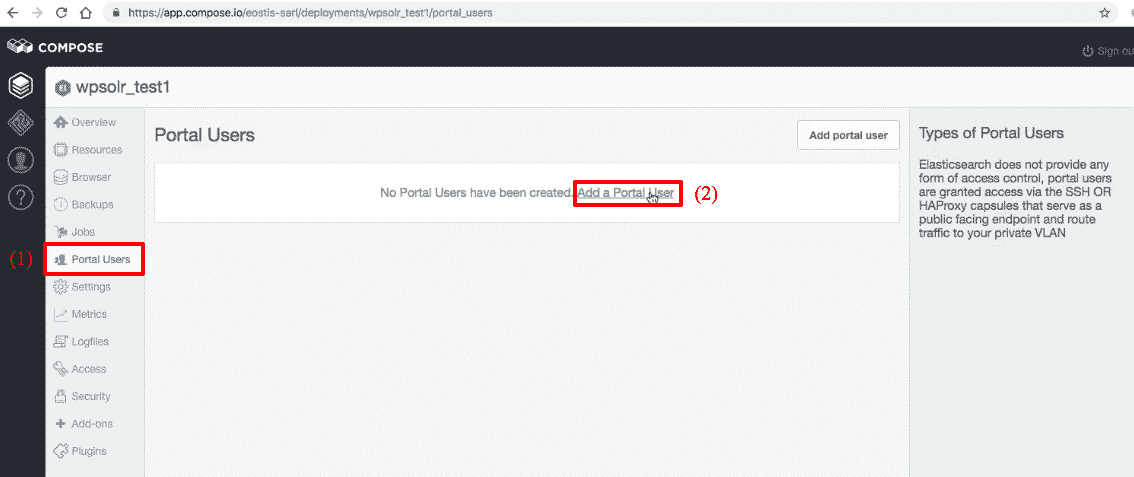 (1) Click on menu "Portal Users"
(2) Click on "Add Portal User" link
4.2 – Fill the new Portal User fields and save
Fill the Username and Password: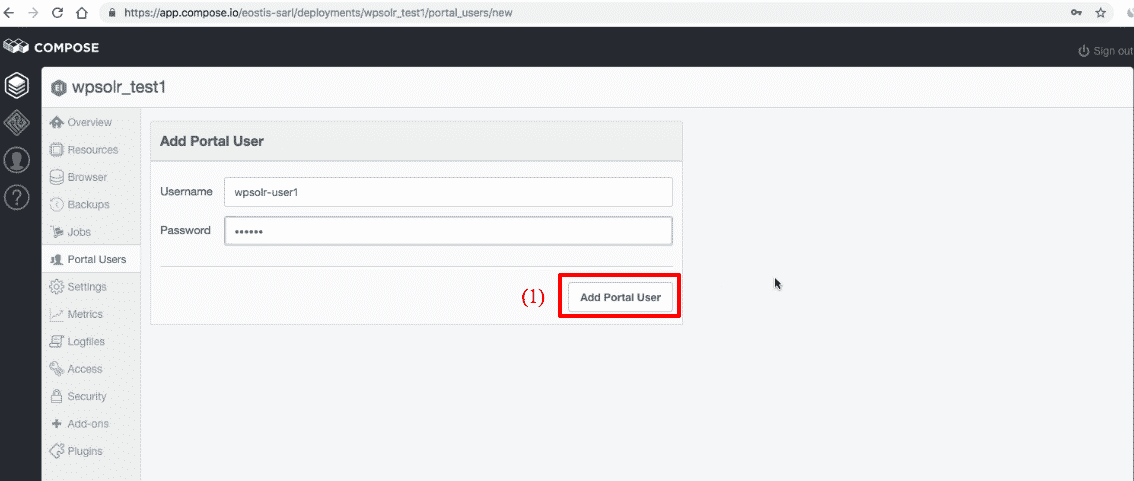 Done: the new Portal User is created: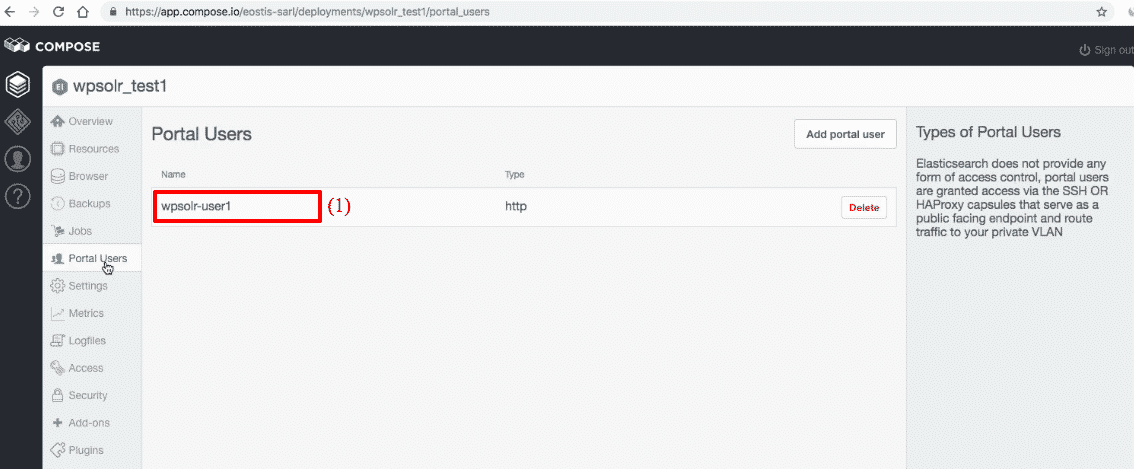 5 – Create the Compose Elasticsearch index from WPSOLR admin
5.1 Back to your WordPress admin
5.2 Activate your WPSOLR license

5.5 The WPSOLR new index form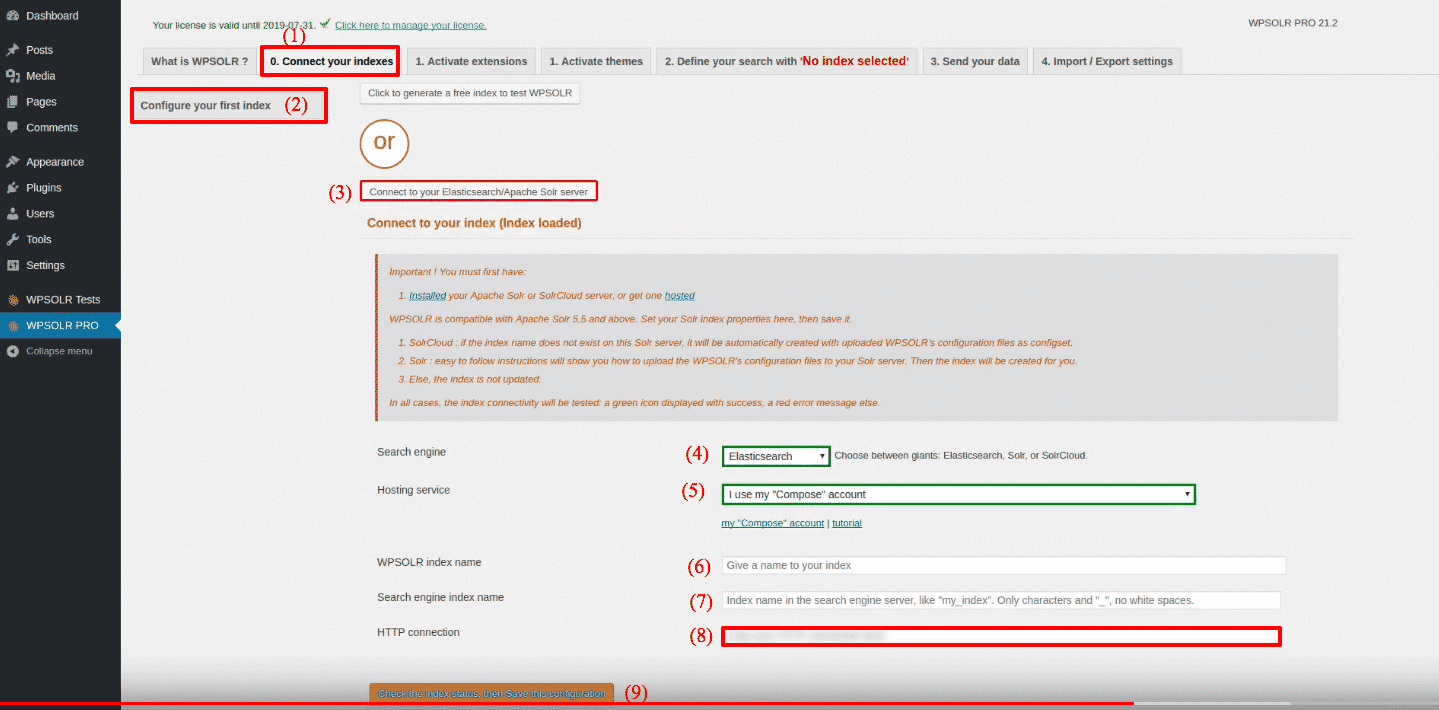 (1), (2), then (3) to edit a new index
(4) Select "Elasticsearch" among index types
(5) Select "Compose" among Hosting Services
(6) Set a name for you index, visible in WPSOLR admin
(7) Set a name for your index, visible in Elasticsearch backend (only letters and "_", no whitespaces)
(8) Paste the Compose Elasticsearch deployment HTTP connection

Compose Elasticsearch: new deployment HTTP connection

Compose Elasticsearch: new index HTTP connection user:password replaced

(9) Create the index. Done!

Compose Elasticsearch: new index created
5.6 Index your data